ParC Virtual Machine
To save you the bother of downloading the code and going through the build process I have prepared a VM that runs in VirtualBox (a free virtual machine environment, that runs on most X86 operating systems).

Click here to download the VM as a Zip (1.2Gb) or Bz2 (1.1Gb). After decompressing you can check the md5sum.

In Virtualbox you just create a new VM and use the downloaded

vdi

file as the storage. The OS is Ubuntu 12.04 LTS i386 (Ubuntu/32bit), here are the setup screens after hitting new: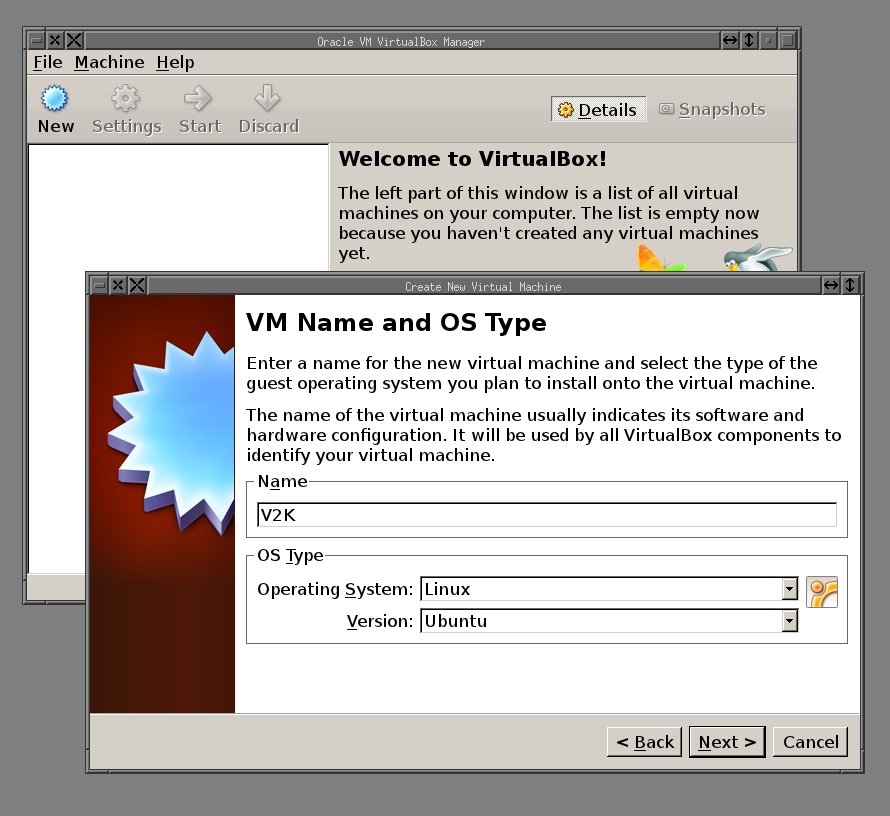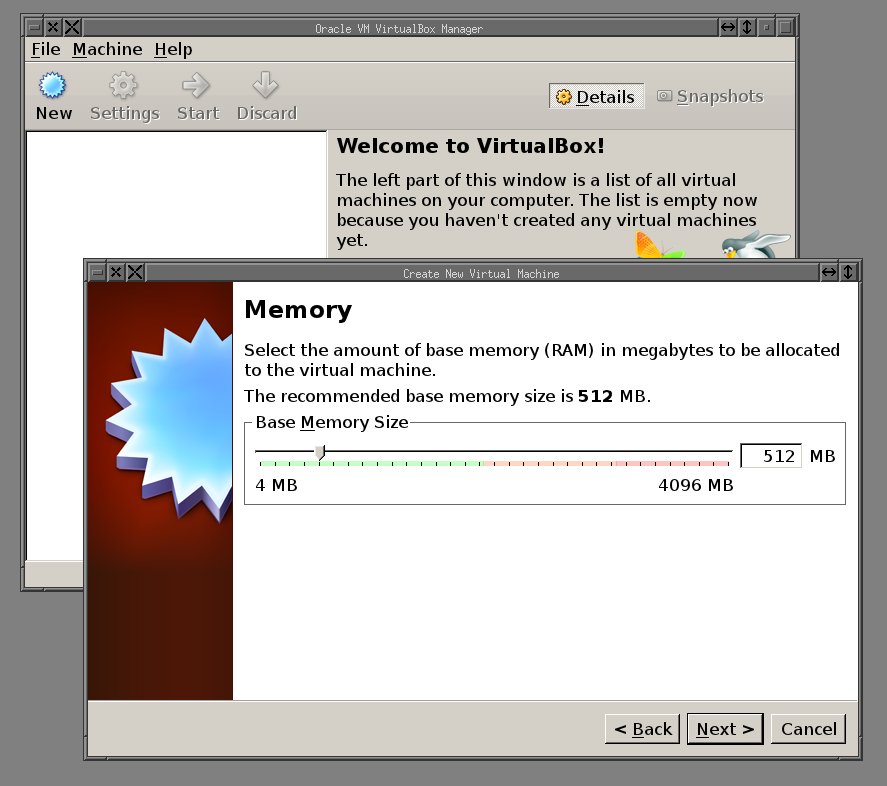 The only user is "v2000", with password "v2000", and you should be logged in automatically when you start the VM. There are "README" files in the home directory and other salient directories. Start Firefox for a browser with links to the project pages. The source is setup up with CVS so it can be updated if necessary.

If you want to just copy the file system from the VDI you can do that without VirtualBox (see here).